As our primary programming involves bringing large groups of people together, we expect that it will be largely impossible for us to host normal programming from Mid-March 2020 through at least early 2021. For the next nine months as much as possible we are recontextualizing the content online through a detailed 3D model of Coaxial that will be provided for artists to host interactive virtual installations; Zoom workshops, performances, and lectures.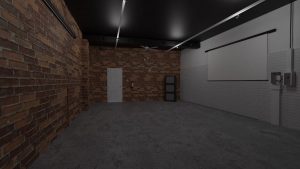 New to our projects is a detailed 3D model of Coaxial that is provided for artists to host interactive virtual installations. Starting in late June we will roll out our 3D project with artist Kamau Patton.
---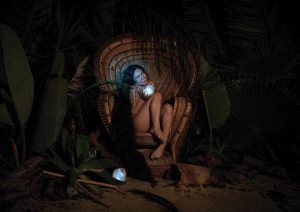 Coming later this month, May 27-29, artist in residence, Micaela Tobin (White Boy Scream).will be livestreaming performances of her residency "Almost Songs of the Bakunawa" Sonic rituals for decolonizing the ancestral voice.
(Photo by Katie Stenberg)
Livestreaming at https://www.twitch.tv/coaxialarts for the following performances:
Wednesday May 27th at 8pm PST: "Latík: Songs for my Grandmother"
Thursday May 28th at 8pm PST: "Saraw: Songs for Apolaki"
Friday May 29th at 8pm PST: "BAKUNAWA"
---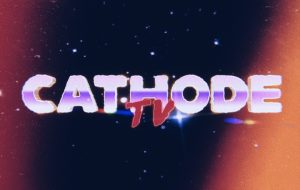 In addition to our 3D project artists and curators Christopher Reid Martin, Jonnie Prey, and Jesus Antonio Rivera will continue their online livestream series Cathode TV. Cathode Cinema is now Cathode TV, a Los Angeles-based curatorial screening group which showcases contemporary and archival experimental film/animation. Currently they are livestreaming 7 days a week 8pm-8am PST Mon-Fri 9:30-9:30 PST Saturday & Sunday using a free platform called Picarto.tv. We are in the process of integrating Cathode TV programming through our website for a more streamlined and promoted viewing.
---
With these projects and more (TBA), we anticipate needing as much support as possible. We have applied to a few emergency relief grants but until then, the money we raise in the next few weeks will help us pay artists and curators for their work.