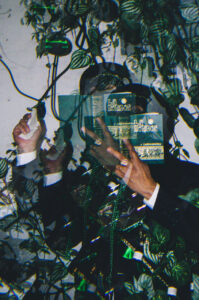 Coaxial Arts Foundation is thrilled to announce Los Angeles native interdisciplinary artist, producer and curator Marcus Kuiland-Nazario as our September 2023 Artist in Residence.
Marcus Kuiland-Nazario will begin researching and developing, "Threnody" — An interdisciplinary work inspired by Botánicas and funerary traditions, among other things. He will be in residence at Coaxial Arts Foundation beginning August 31st until September 10th and will present a serving of the work at Grave Gallery (a project of Nao Bustamante and Track 16) in November 2023.
The preponderance of Botanicas, spiritual shops, and Curanderas in every Los Angeles Latin American and African American neighborhood proves the large numbers and variety of spiritual practices that Angelenos are engaged in. Threnody is an interdisciplinary exploration of how grief is experienced and shared through the lens of these cultural and spiritual traditions, ceremonies, and rituals. Threnody is a performance installation centered in the syncretic traditions of the African Diaspora and the artist's funerary plans.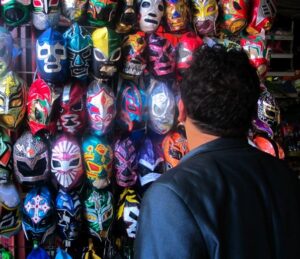 "We have lost over a million people to covid, and we haven't mourned that loss. We are still coming out of our shells. The pandemic is not over. We didn't get to grieve together publicly, and when we could, we really couldn't because we were all still learning how to be together, literally breathing the same oxygen. These crazy end times that we are living in have me grieving once again, so I am making work about it. I'm still grieving about the last pandemic I survived. I can't stop thinking about grief and having it too. So how can I make it fun? Altars are fun. Grief sex is fantastic, and so is binge eating and casseroles and inheriting cool old things. What's funny about grief? What does it sound like? I am leaning in. I wanna know more. And I want to have my funerary plans in order. "