Ron Athey: Our Lady of the Spasm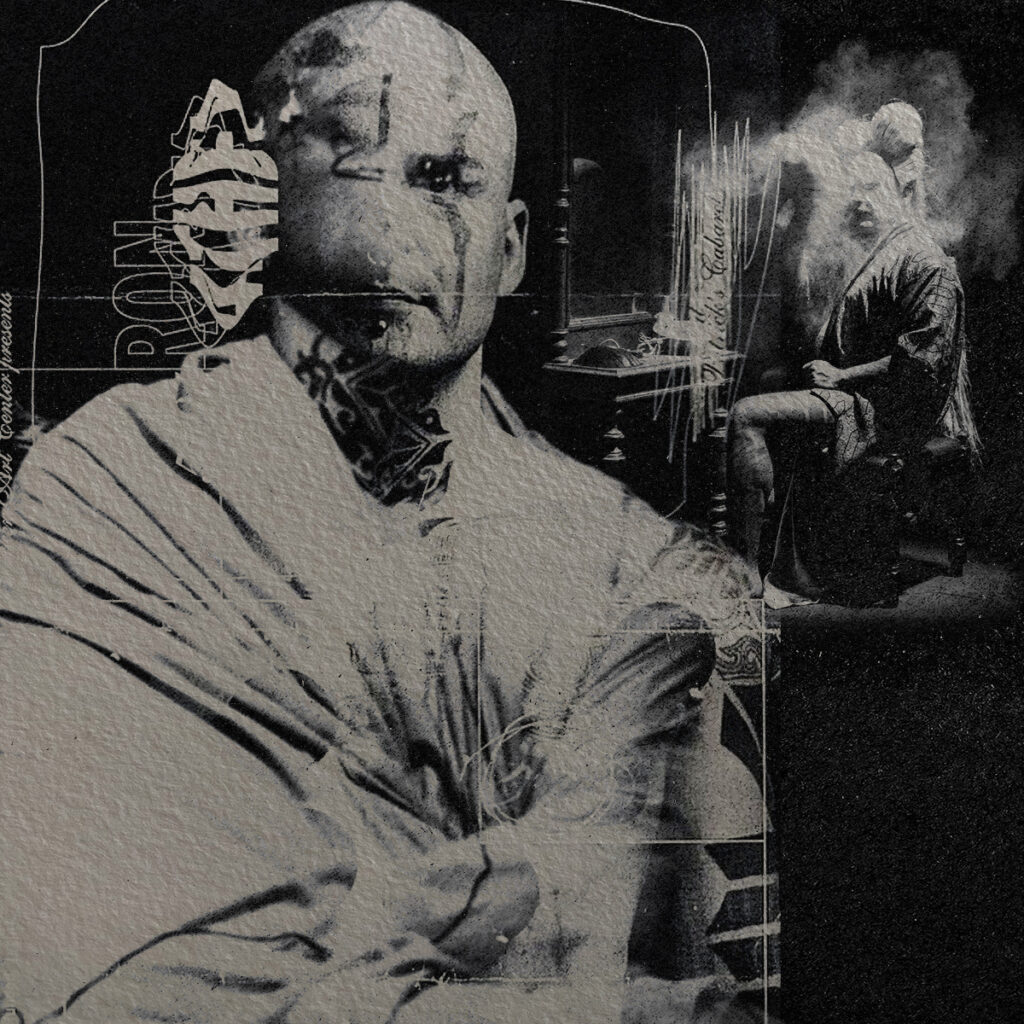 Los Angeles, CA - Coaxial Arts Foundation is thrilled to have Ron Athey as our September 2022, Artist in Residence.
Solo Performance: Sunday, September 25th begins 7:30pm
Modular Theater Performance featuring Karen Lofgren, Micaela Tobin, Christos Tejada and Avery Collinsbyrd: Friday, September 30th 7:30 pm
Mask wearing is highly recommended indoors. N/95, KN/95, Surgical masks suggested and provided.
In solo performance developments which include elements from the healing temples known as Asclepeion: dream chambers and healing water. Sections to be worked on and performed include a vocal but non-lingual litany, fountain action, and first attempts to develop a supernatural lighting installation. Expanding, but also restricting a pivotal action to an 8 x 4-foot rectangular box (bigger than a coffin smaller than a stage).
I've invited 4 artists to make work that is both autonomous but modular to this concept. Karen Lofgren, Micaela Tobin, Christos Tejada and Avery Collinsbyrd will be working as part of the residency and showing live work on September 30th!
Title is both an homage to an event created with Nacho Nava, and ongoing esoteric Christianity research. Moving through the Stations and Sorrows, Athey lands on the schism where Station 4 and Sorrow 4 meet: the spasm of St. Mary as she met Christ on the road to Golgotha. Her shudder, or psychic spasm, is marked by the Armenian Catholic Chapel of Our Lady of the Spasm in Jerusalem.
About the Artist in Residence:
Ron Athey has been working at the vanguard of performance art for 25 years. Self-taught, his work developed out of post-punk/pre-goth scenes and begins with Premature Ejaculation (PE), an early 1980s collaboration with Rozz Williams. Their approach to performance art was informed by the club actions of Johanna Went and the formulation of Industrial Culture, the idea of psycho/neuro acoustics in sound performance. In the 1990s, Athey formed a company of performers and made Torture Trilogy, a series of works that addressed the AIDS pandemic directly through memorializing and philosophical reflection.
This work is characterized by the physical intensity of 1970s body-art canon, such as COUM Transmission, Carolee Schneeman and the Viennese Actionists, which toured internationally. The trilogy's final chapter, Deliverance, was commissioned and premiered at the ICA London. In the 2000s, Athey developed genre-stretching theatrical works like Joyce and The Judas Cradle, and a series of major solo performances such as The Solar Anus, Sebastiane, Self-Obliteration Solo and Incorruptible Flesh, a series of solo performances that reflect Athey's collaborations with the late Lawrence Steger.
RSVP: https://withfriends.co/event/14960075/ron_athey_our_lady_of_the_spasm
Coaxial's Artist in Residency program is supported by The National Endowment for the Arts and the Department of Cultural Affairs, Los Angeles.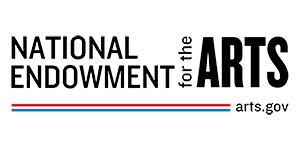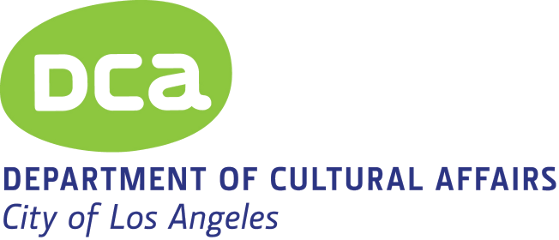 Coaxial Arts Book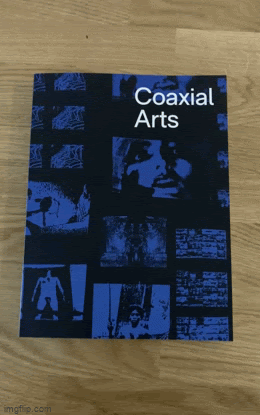 A full color book documenting over six years of Coaxial residencies, events, and programs since its beginning in March 2015.
Book measures 7.5" x 10" with 176 pages.
Design by Sean Deyoe with forward by William Hutson and introduction by Director & Founder Eva Aguila. Special thanks to Marlo De Lara and Natalie Robehmed for helping with proofreading.
The book along with T-shirts, pins, and masks are all avaliable for order in the Coaxial online store:
News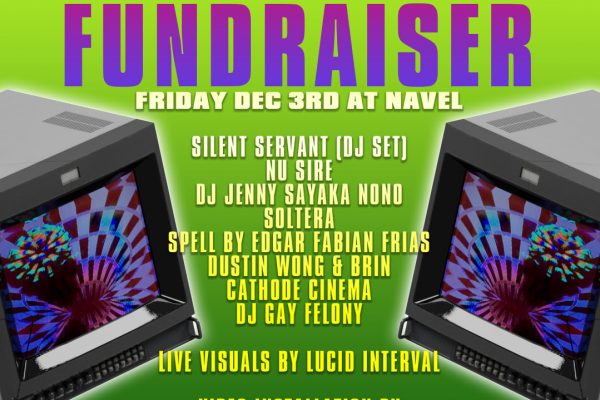 We're raising money to push Coaxial past the pandemic into 2022 and we NEED YOUR HELP! Support us by becoming a member of Coaxial or attending our in-person fundraiser at NAVEL Friday, December 3rd 8PM Located at: 1611 S