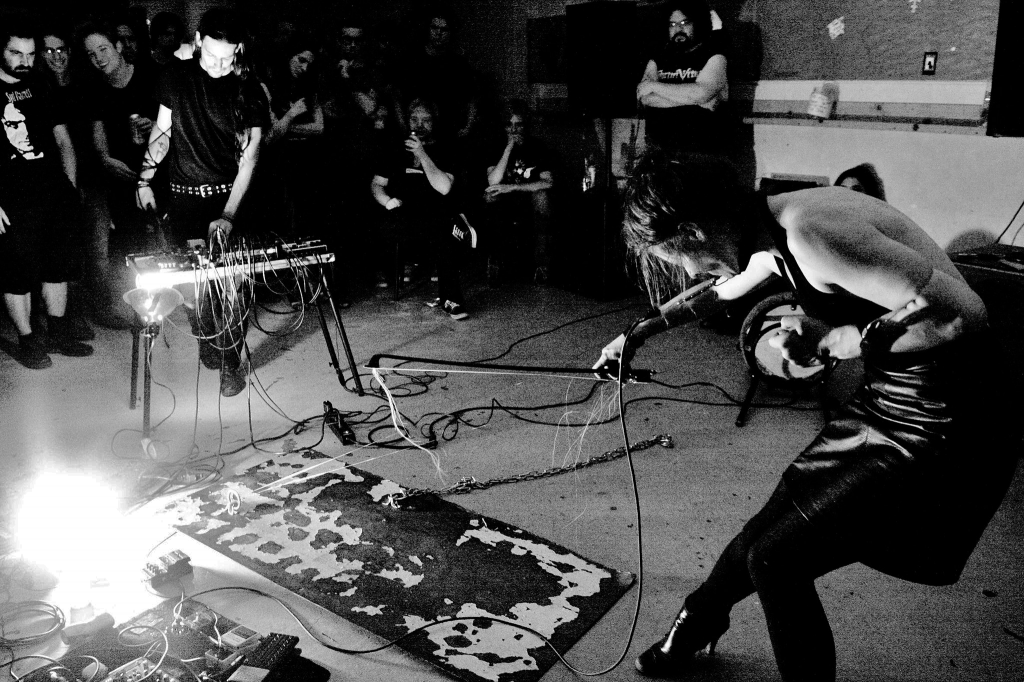 20 Years of Pedestrian Deposit
Retrospective installation and performance by Shannon A. Kennedy and Jonathan Borges
An exhibition of the past and present work of experimental sound artists Pedestrian Deposit displaying a complete collection of released recorded materials, handmade instruments, photos, video and show archives, and culminating in a live performance.
As artists and human beings with a body of work, we believe it's vitally important at various points to look to the past and evaluate our progression by observing it as a whole. The process of doing this inevitably raises questions; Why has our need to express our life experiences and perspectives expressed itself in these ways? Why these mediums? Why these sounds, these instruments, this type of performance? What has brought about the obsessions that have shaped the work over time? Who are we speaking to and how have our intentions changed with each project or performance? Stepping back and reconsidering each element in this context provides light for the path forward.
The collaborative work of Jonathan Borges and Shannon Kennedy of Pedestrian Deposit could be described as highly composed, often abstract sound textures combined to create dynamic experimental music that draws on the duo's widely contrasting auditory obsessions. Borges' use of crude yet disciplined electronics, tape loops, field recordings, and controlled feedback manipulation contrasts against Shannon's use of self-designed stringed instruments, bowing techniques and amplified wood and metal, results in music that is both raw and refined. Pedestrian Deposit bears elements of electro-acoustic sound, musique concrete, classical, industrial, harsh noise, and performance art, but cannot be confined to any one genre.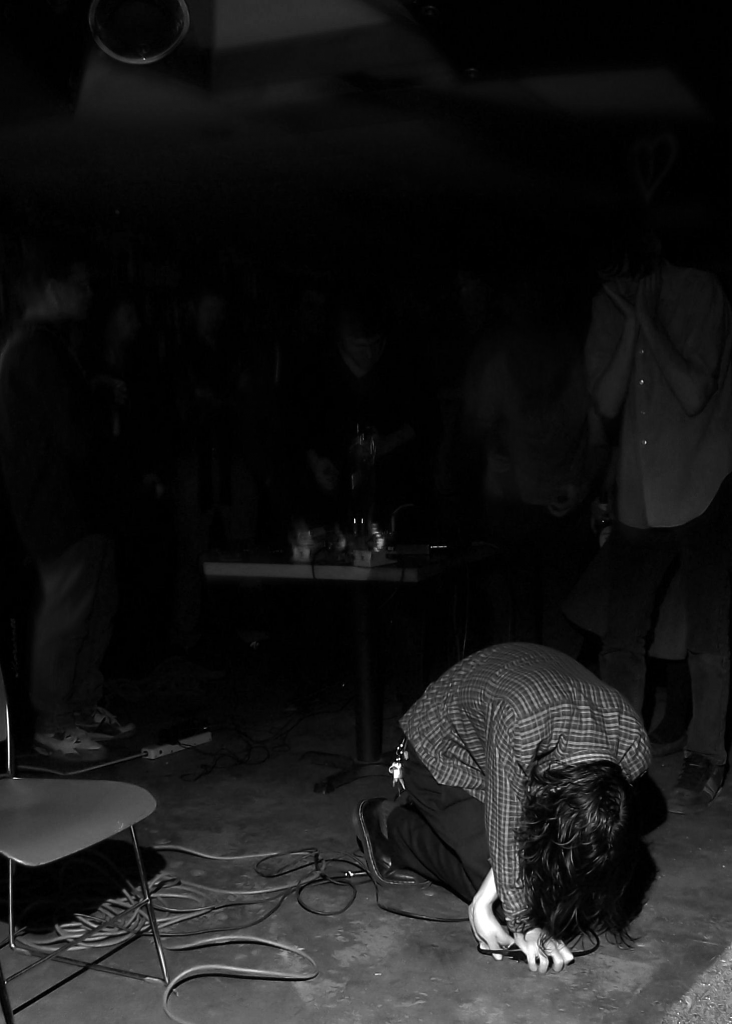 Pedestrian Deposit began in the near-solitary isolation of California's Central San Joaquin Valley as a solo project by Jonathan Borges in the Winter of 2000. That isolation, pared with the influence of 90's noise culture — and initial contact with others in that community — was crucial to the direction the work took in those early years in terms of content, aesthetic and context. Through several prolific years in the early 2000's, PD developed to place emphasis on the contrast and re-contextualizations of influences in a way no other "noise" project had done before, resulting in a critically-acclaimed body of work praised for it's depth and range.
In 2008, Borges was joined by Shannon Kennedy — a cellist, theater designer, instrument builder, dancer and performance artist who brought over a decade of her own experience to the project. Over the past twelve years they have honed their collaboration through almost non-stop touring and recording — while also placing an emphasis on the development and evolution of physical, psychological and organic live performance, becoming one of the most revered live performance units in their field.
PD has appeared at such events as the 2009 No Fun Fest in Brooklyn, New York; the 2010 'Activating The Medium' festival in San Francisco, CA; the 2013 Milwaukee Noise Festival in Milwaukee, Wisconsin; the 2014, 2015 and 2019 Ende Tymes festivals in Brooklyn, NY; the 2015 LUFF festival in Lausanne, Switzerland; the 2016 Click Festival in Helsingør, Denmark; and the 2017 Recombinant Festival in San Francisco — in addition to innumerable venues, galleries, halls, bars and makeshift spaces throughout the U.S., Canada and Europe.
Opening Reception: Friday, January 24, 2020 at 7pm
Gallery Hours: Saturday, January 25th, 12-11pm
Performance and Closing Reception: Sunday, January 26th at 8pm
RSVP: https://www.facebook.com/events/725832051275390/
more info on PD: http://monorailtrespassing.com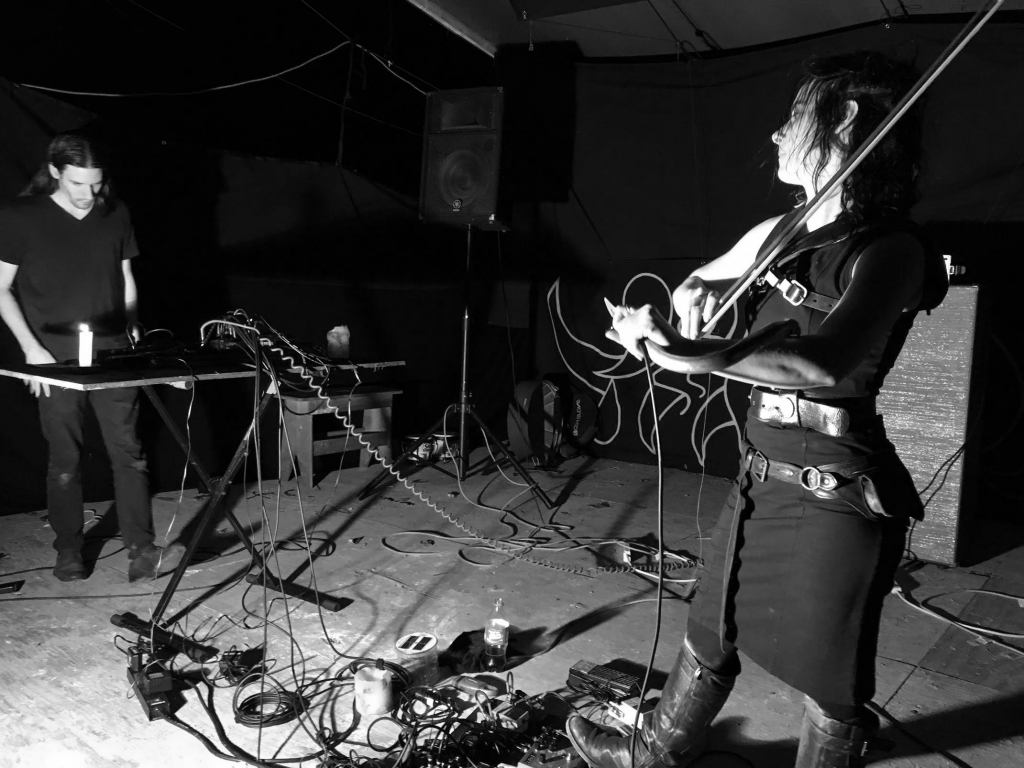 ---
Coaxial's 2020 residency program is supported by grants from the following organizations: