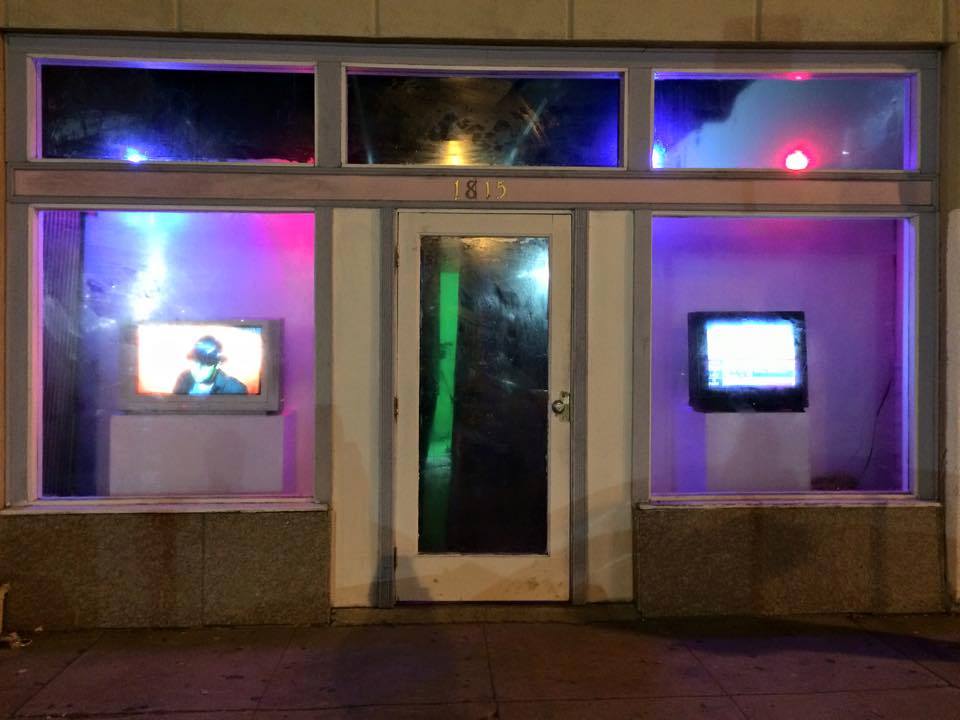 Coaxial Arts Foundation is a 501(c)3 non-profit, multi-disciplinary media arts organization devoted to media, sound, and performance art. Our mission is to facilitate a collective of artists that supports the community at large by running an art space where one can experience new work of experimental video, sound, and performance art under one roof. Started by artists for artists, Coaxial functions on a fundamental principle: to support working artists within an essential framework to promote and generate new works. By providing a range of services to underground artists, we are able to provide a space for artists to create, experiment, and explore topics that are often overlooked and seen as transgressive. We are one of the few organizations in Los Angeles that explicitly supports the creation of and presents video art and new multimedia works. In this position, we serve as a central hub for the community of artists dedicated to this type of production. Since opening our brick and mortar in 2015, Coaxial has provided numerous residencies, studio space, technical support, and public exhibition space to showcase underground artists. We focus on making and providing a space/forum for the creation of new projects, and further experimenting and pushing what art is and its purpose.
Coaxial Arts Foundation
1815 S Main St.
Los Angeles, CA 90015
(213) 536-8020
---
Public contact information for requesting accommodations is available on our Contact Us page on this website. We take request from attendees for additional accessibility needs such as, but not limited to CART, ASL, and language translation. Coaxial works to provide services whenever possible.
Coaxial Staff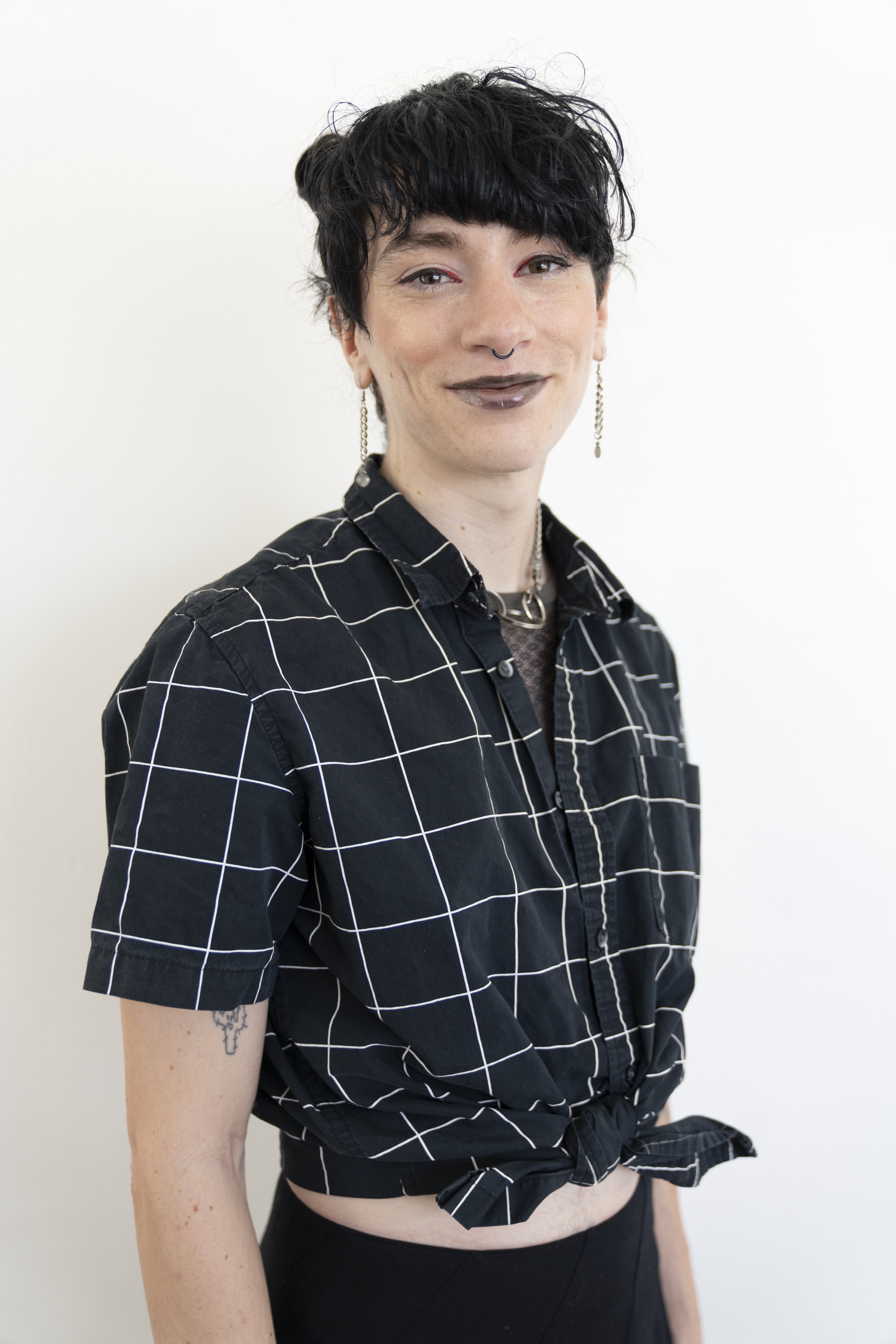 Chloe Scallion Co-Director

Co-Director Chloe Scallion works to maintain the ever-evolving vision of Coaxial and its culture. She manages and curates programs which further the mission of inclusive, forward-looking experimentation at Coaxial. She reviews artist proposals and directs execution of special projects. She fosters a productive community presence both locally and abroad to enhance and expand the capabilities of our organization. She oversees funding, grant writing and research for future programming. Chloe additionally acts as executive technical director, managing Coaxial's archive and more demanding exhibitions & specialized programming. In tandem with Operations Director, she helps to ensure all needs within the organization are being met. 
Chloe Scallion is a Los Angeles-based performer, curator and engineer of ephemereality. The scope of her poly-disciplinary practice as Gay Felony includes: DJ, world-building lecturer, multi-channel A/V installation artist and general contractor of a wholly queered future. She can be found in various institutions and warehouses of LA hanging a projector, yelling at a computer or breaking a sweat on the dancefloor.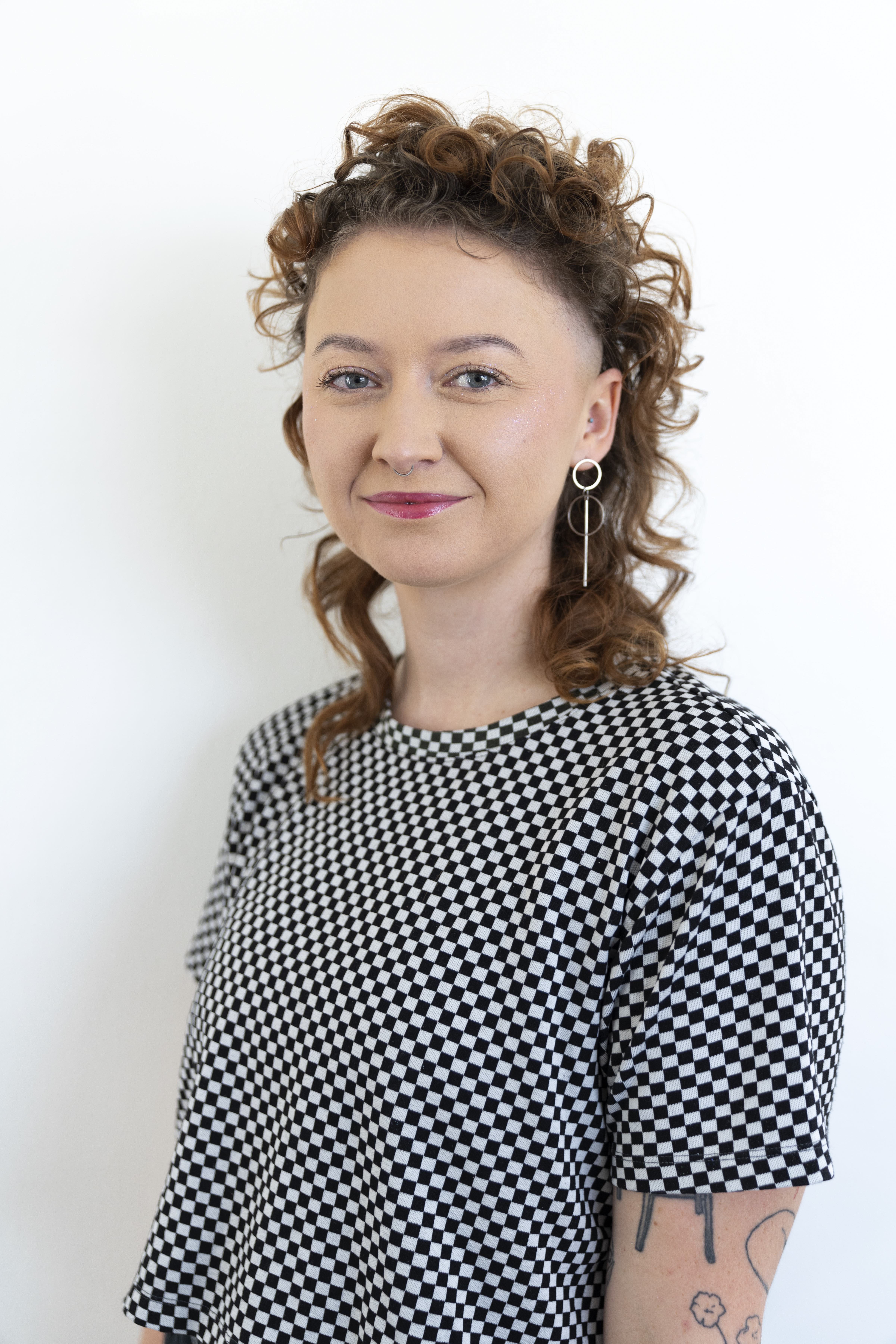 KA McMahon Operations Director
KA works with all participating artists to plan, prepare, schedule and present work in the Coaxial space. KA manages the building and exhibitions, working not only to install the work of resident artists but to actively ensure the physical space is viable and efficient for our unique diversity of functions. KA directs and executes live and studio productions including sound, camera, lighting and video editing. KA also handles researching, purchasing and maintaining the crucial equipment which make Coaxial's media arts-oriented programming possible. KA assists with logistics of programming such as gathering artist information, scheduling meetings and communicating technical possibilities for our programming. KA works as the Volunteer Coordinator to connect with, train and manage Coaxial's volunteers. Lastly, KA manages the accounting.
KA (pronounced KAY-AY) is a multidisciplinary artist who was raised in Atlanta, GA and became an individual by the train tracks and rivers of Athens, GA. Their work is created using collected materials, images, and sounds to recontextualize an experience of Place. Their textile sculptures, videos, and performances are time-based collages that describe a web of relationships within their immediate environment and community. KA prefers to experience their current residence, Los Angeles, via bicycle.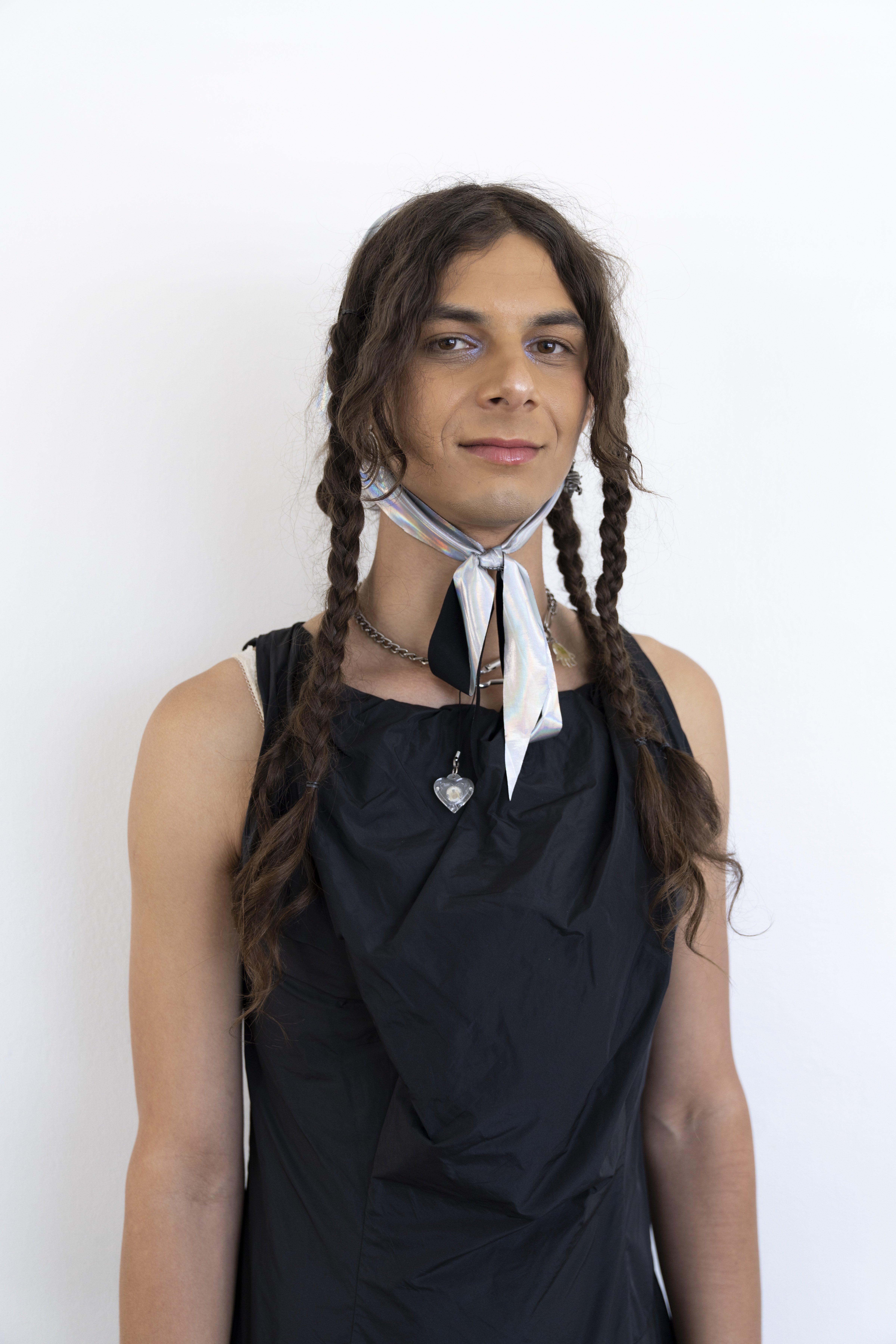 Mas Guerrero Events Manager
Mas manages Coaxial's live event & public programming. Mas supervises technical production equipment, ticketing, volunteers, space maintenance as well as the covid compliance coordinator. Mas opens, runs and closes live events which are crucial to Coaxial's community presence and functionality.
Mas Guerrero is a multimedia artist who's auditory and visual work focuses on excess, simulacra and the means of production. Mas actively exhibits, performs and curates in DIY spaces in and out of Los Angeles.
Not Pictured:
Marlo De Lara, PhD Co-Director, Director of Grants and Community Care
J Borges Events Manager
Rain Matheke Communications Coordinator
Coaxial Board - FY22-23
Coaxial is happy to announce this fiscal year's board.
Eva Aguila
Board President
Brock Fansler
Treasurer
Marlo Delara
Vice-President
Shannon Kennedy
Secretary
At large board members:
Omo Abode
Christopher Reid Martin
Paul Haney
Jesus Antonio Rivera
Alexandra Brown