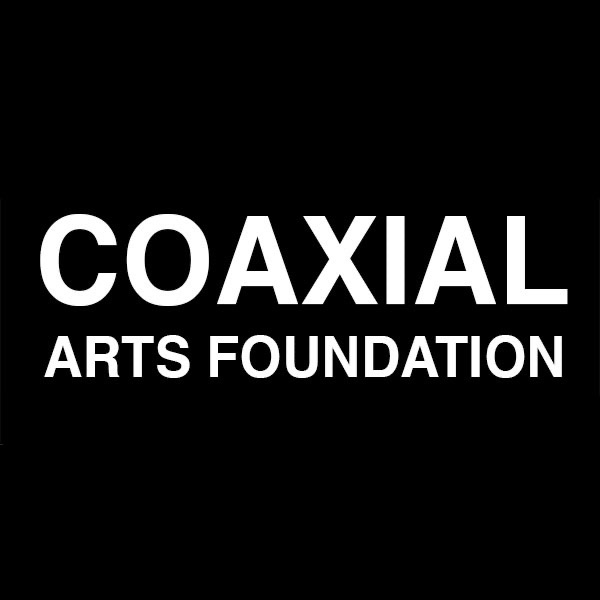 Make a critical one-time or sustaining donation to Coaxial Arts to help us keep producing events for our beloved community!
Support Coaxial!
Coaxial Arts Foundation heavily relies on one-time donations and continuing memberships to sustain our programming. Making a donation of any kind at any level helps to keep experimental video and sound in Los Angeles alive and well!
Become a Member of Coaxial!
Support Coaxial Arts Foundation by becoming a member. For as little as $5 a month you will help secure that we are able to continue our programming by hosting artist's residencies and experimental sound, video and performance art. In 2018 we hosted more than 150 experimental sound, video and performance art events and 11 exhibitions/residencies. By becoming a member, you will help contribute to the vibrant artist community of Los Angeles by not only paying the artists and keep our lights on but by continuing the existence of experimental sound, video and performance art.
Other ways to contribute to Coaxial
A one-time donation with PayPal. Coaxial Arts Foundation is a 501(c)3 charitable organization under the federal tax ID 47-3355354. All donations and contributions are tax deductible and benefit Coaxial's artist community.
If you'd prefer to send a check please make it out to "Coaxial Arts Foundation" and send it to:
Coaxial Arts Foundation
1815 S Main St.
Los Angeles, CA 90015
Donate Time
You can donate your time at Coaxial by becoming a volunteer. Coaxial is always looking for volunteers to help with our events and artist residencies. Volunteers run donation counter, sound, video screenings, help curate, and get stuff done. Volunteers can come to any Coaxial show for free and get priority booking for events. Fill out our Volunteer Info Form!