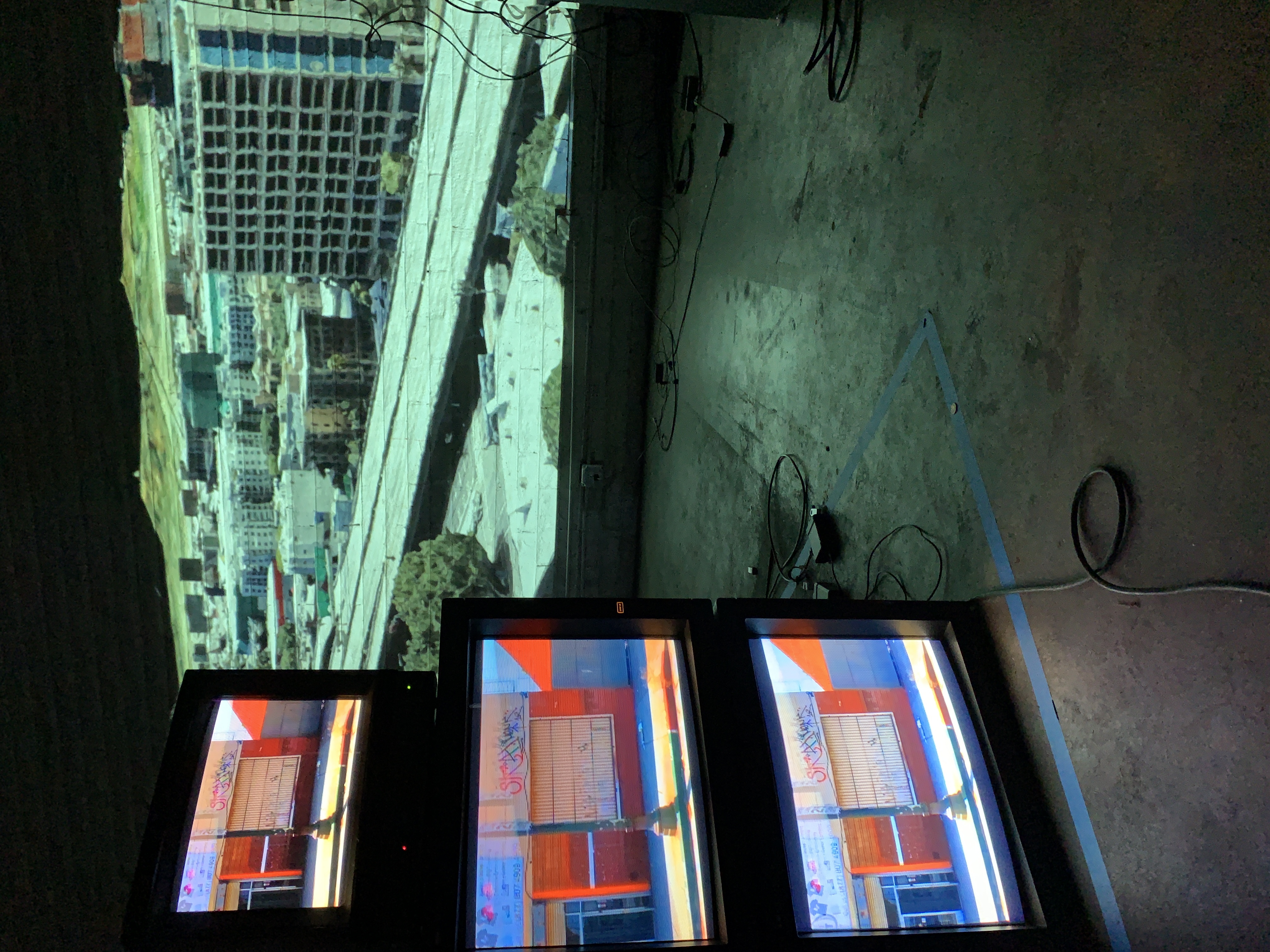 Los Angeles, CA – Coaxial Arts Foundation is thrilled to have Anthony Storniolo & Emory Royston as our November 2022, Artists in Residence.
In residency Anthony Storniolo and Emory Royston will present Reulinification or In the words of the old L.A. proverb: Perhaps that's because we are still young, but living as though there were no more to come. An interactive video/audio installation inviting LA to re/design our past, present and future.
Opening Reception: Friday, November 18 | 7pm-10pm
Gallery Open Hours: Saturday November 19 | 2pm-10pm & Sunday November 20 | 2pm-8pm
Mask wearing is highly recommended indoors. N/95, KN/95, Surgical Masks are suggested and provided.
Anthony Storniolo (he/him) is a percussionist, composer and video artist from Los Angeles. His interdisciplinary collaborations rely on each medium working intimately with one another to create a holistic multimedia ritual. His recent works have been shown at Prague Quadrennial, REDCAT and Coaxial Arts Foundation.
Emory Royston (they/them) is a performer, designer, and puppetry artist. As a member of Rogue Artists Ensemble, Emory has performed and designed puppets across Los Angeles, and at the Puppeteers of America National Festival. Emory is a graduate of the UCLA School of Theater, Film and Television, an alumnus of the 2016 and 2020 Eugene O'Neill National Puppetry Conference, and received an honorary Ovation Award for puppet design in 2020.