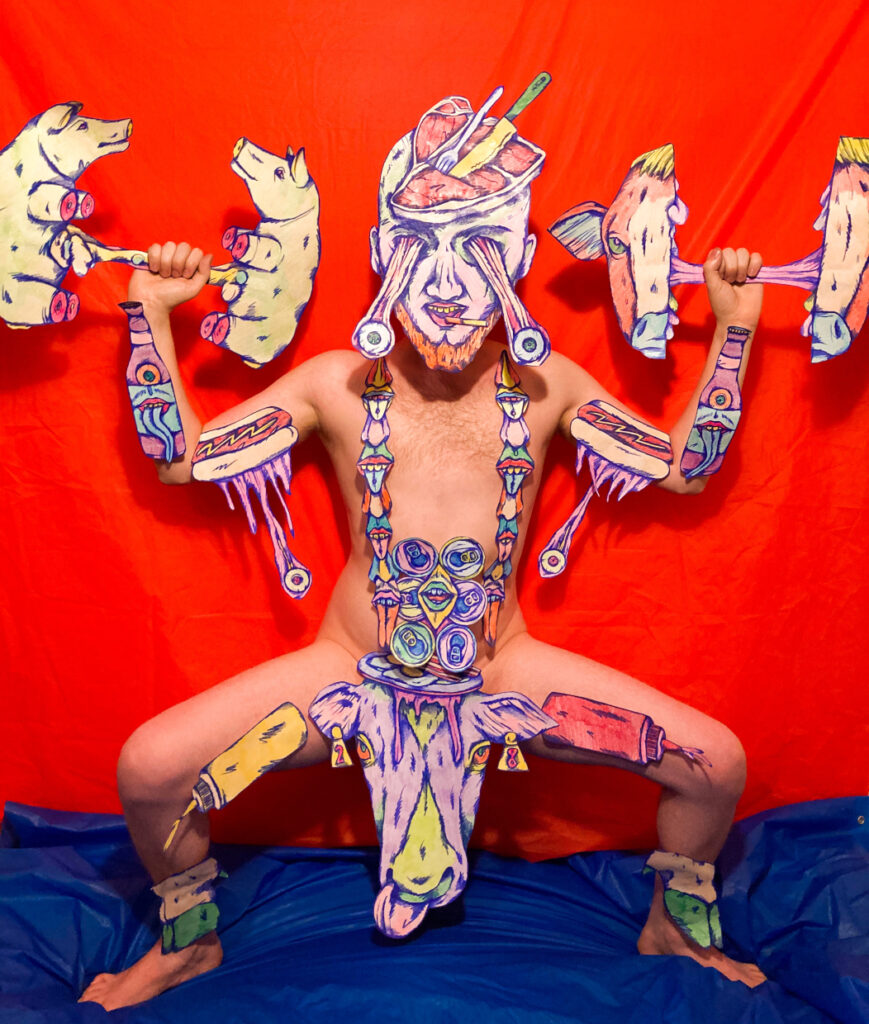 Coaxial Arts Foundation is thrilled to announce queer filmmaker, curator & performance artist Dakota Noot as our June 2023 Artist in Residence!
Dakota Noot will present a new work entitled,"Medora: Queen of Steaks". A site-specific installation activated by in-person performances.
Opening Reception
Saturday June 10th, 6:00PM to 9:00PM
Performances
Saturday June 10th, 8:00PM
Sunday June 11th, 5:00PM
Gallery Open Hours
Saturday June 10th, 6:00PM to 9:00PM
Sunday June 11th, 3:00PM to 6:00PM
More info and RSVP at WithFriends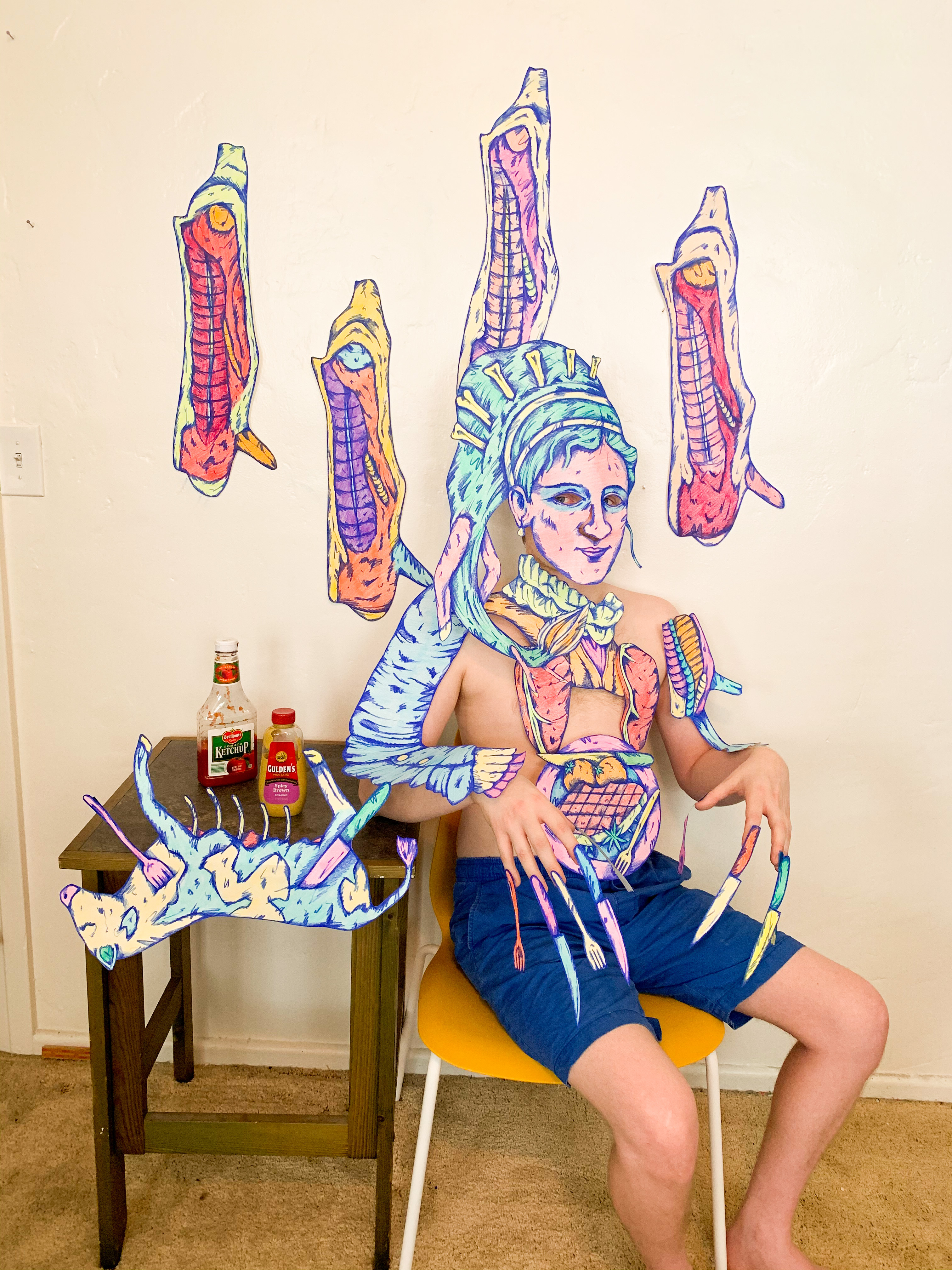 Dakota Noot is a Los Angeles-based artist and curator. He uses drawings, paintings, and installations to create animal-human hybrids that explore rural yet fantastical, queer identities. Originally from Bismarck, North Dakota, he continues to show in both North Dakota and Los Angeles, including solo and two-person shows at Highways Performance Space, MuzeuMM, and PØST. Noot has exhibited in group shows at Charlie James Gallery, Shoshana Wayne Gallery, Torrance Art Museum, and LAST Projects. His series of cutout drawing-installations have been shown at LA Freewaves, Cerritos College Art Gallery, and Otis College. Noot's work has been featured in Hi Fructose Magazine. Along with Christopher Velasco, he co-founded the nomadic curatorial project Scream Queen.
For his residency, Dakota Noot will create a cutout-drawing installation themed around meat, the body, and desire. Dakota will transform into the character, "Medora," and act in a 1 hour performance piece with a cooking show format. Noot will have a kitchen-table, paper "meat rack," and be surrounded by drawn cow-mutants for assistance. He will tape and adhere drawings to his body and perform with props. No animals were harmed in the making of this art, but several paper cuts happened to the human body.
This residency is supported by The National Endowment for the Arts and the Department of Cultural Affairs, Los Angeles