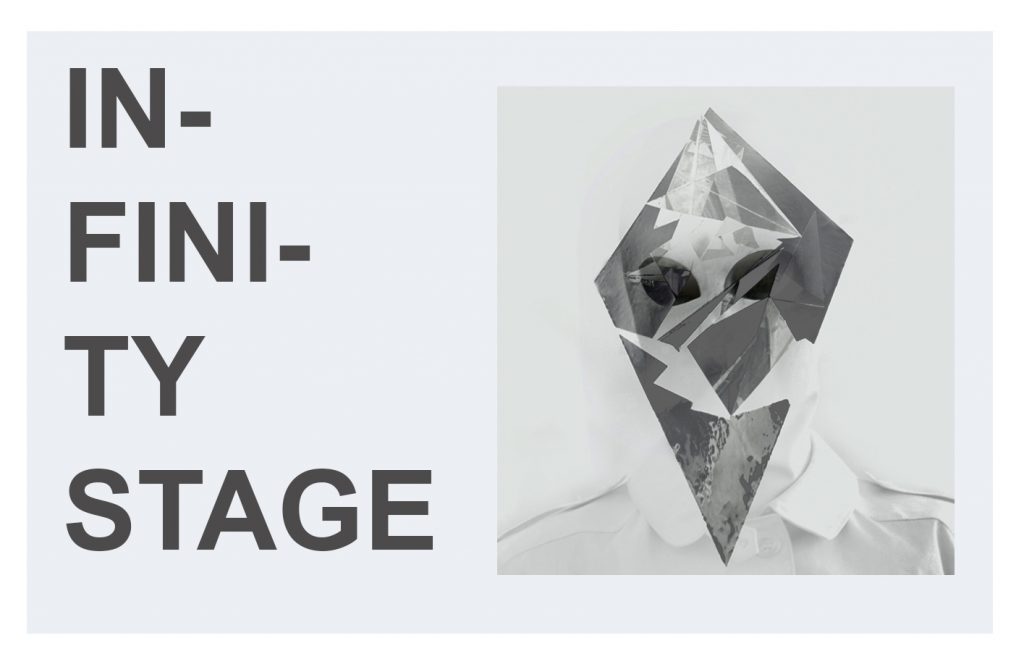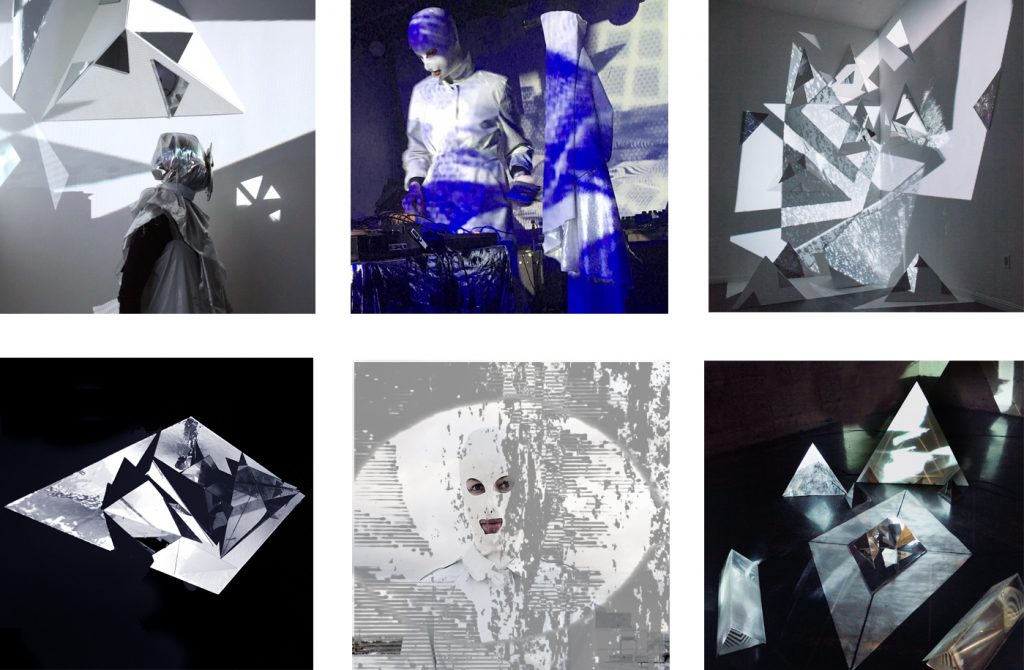 Coaxial Arts presents Suzy Poling's two month residency called "INFINITY STAGE". Her residency is divided into multiple events which include: a collaborative live taping with Experimental Half-Hour, an elaborate art installation/performance, two guest art video screenings, open studio, and a workshop.
Poling's vision for the residency at Coaxial Arts is to explore the relationship between a tangible/physical space and a digital/synthetic space. During the time of the residency, she intends to continue her explorations of with sound, performance art, sculptural relationships, geometry of a room, complex geometric reflective objects, light phenomenon, animation and video synthesis. The objective is to push the realms of video art, installation and performance in a live setting aurally and visually through hypnotic experimentation.
Programming and events are made possible with the support of the Mike Kelley Foundation of the Arts.
http://www.mikekelleyfoundation.org/
---
Artists Saira Huff and Anthony Ramon Maldonado will join Suzy in this 25 minute performance art piece. http://www.suzypoling.com/portfolio/sculpturalhumanactions/
Taping starts promptly at 8pm
DJing by Jenny Sayaka NoNo and Christopher Reid Martin
This event is made possible through a grant from mediaThe foundation. http://mediathe.org/
http://experimentalhalfhour.com/
http://coaxialarts.org/
PART 2
Daytime Event July 23rd
INFINITY STAGE: HUMAN CONDUCTOR WORKSHOP
This workshop will part lecture/presentation of collective performance art works and video art. Experiments within a group activity are scheduled. More TBA.
PART 3
Opening Saturday August 13th
INFINITY STAGE: TIME DILATION GEOMETRY
This is the opening event of Poling's take over inside of Coaxial Arts. The installation idea is about light and sound dissension, video interferences, mirrored sculptural interactivity and hypnotic rotation within a blacked out room. This new body of work is inspired by the book, "Order in Space" as it references multi-dimensional geometric objects and varied proportions. The objective of this installation is to examine scale, repetitive patterns, the relationship between synthetic video objects and three dimensional objects in a black room. LIVE SETS BY POD BLOTZ, CUBE AND TOM HALL.
https://soundcloud.com/podblotz
https://soundcloud.com/adamkeith-1
http://tomhall.com.au/
PART 4
Thursday August 18th
INFINITY STAGE: VIDEO SCREENING BY FEATURED ARTISTS HIDE (From Chicago). https://hide3.bandcamp.com/
PART 5.
Saturday August 27th
INFINITY STAGE: SMASHISM GROUP VIDEO SCREENING. CLOSING EVENT.
Video works will be abstract, performative, satirical and narrative pieces.
Videos by
Johnny Woods http://www.johnnywoods.com/
Andrew Benson https://pixlpa.com/
Destroy All Monsters http://www.dia.org/exhibitions/artiststake/projects/destroy_all_monsters.html
Adult. http://www.adultperiod.com/CODE%20NEW/videos.html
Jenny Sayaka Nono https://vimeo.com/user19505532
Jonnie Prey
Tom Hall http://tomhall.com.au/
Samantha Gibble http://cargocollective.com/samanthagibble/VIDEO
Kate Parsons http://kateparsons.tv/filter/video-art
Andy Puls http://www.videopaws.com/
Victoria Keddie http://www.victoriakeddie.com/
Jessie Rose Vala http://www.jessierosevala.com/
Alex Pelly https://www.instagram.com/alexpelly/
Jesus Rivera (Demonbabies) http://www.demonbabies.tv/short-subject/
Patrick James Cain https://vimeo.com/patrickcain