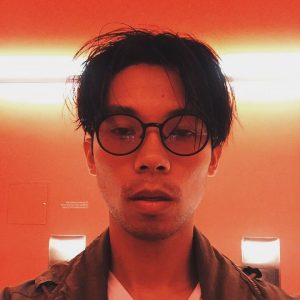 Miko Revereza (b.1988 Manila, Philippines) is an experimental filmmaker and illegal alien. Since relocating from Manila as a child, he has lived illegally in the United States for almost 25 years. This life long struggle with documentation and the exclusion it imposes informs his films, writing and social practice. Miko lives in Los Angeles and is currently earning an MFA at Bard College.
"I've become increasingly aware of the irony behind recording film documents without the possession of living documents."
During his one week residency at Coaxial from May 14th to May 21st , Miko intends to document himself working. He will create new work on video as well as archiving his collection of VHS tapes. Throughout the week Miko will broadcast old VHS experiments, home movies, and found footage as they are being digitized, as well as the progress of new work. The residency will culminate in an installation titled 40 HRS of Illegal Labor. Installation will be open Saturday May 20, 2017 to Sunday May 21, 2017
Installation Opening
Saturday May 20, 2017
7pm
Closing Reception
Sunday May 21, 2017
4pm
This Residency is made possible by the support of the Pasadena Art Alliance.