Coaxial Arts Foundation, a 501(c)3 non-profit media arts salon dedicated to experimental television and media art, is happy to announce we have been awarded a grant from the Mike Kelley Foundation.
As part of the grant Coaxial will host two resident artists, Suzy Poling and JJ Stratford, to create new original works at Coaxial and to host live events.
The LA Times quotes Mary Clare Stevens executive director of the foundation
"They recognize longstanding arts organizations such as Los Angeles Poverty Department and very new organizations like Coaxial that take risks, provoke thought and support artists and ideas that might be overlooked."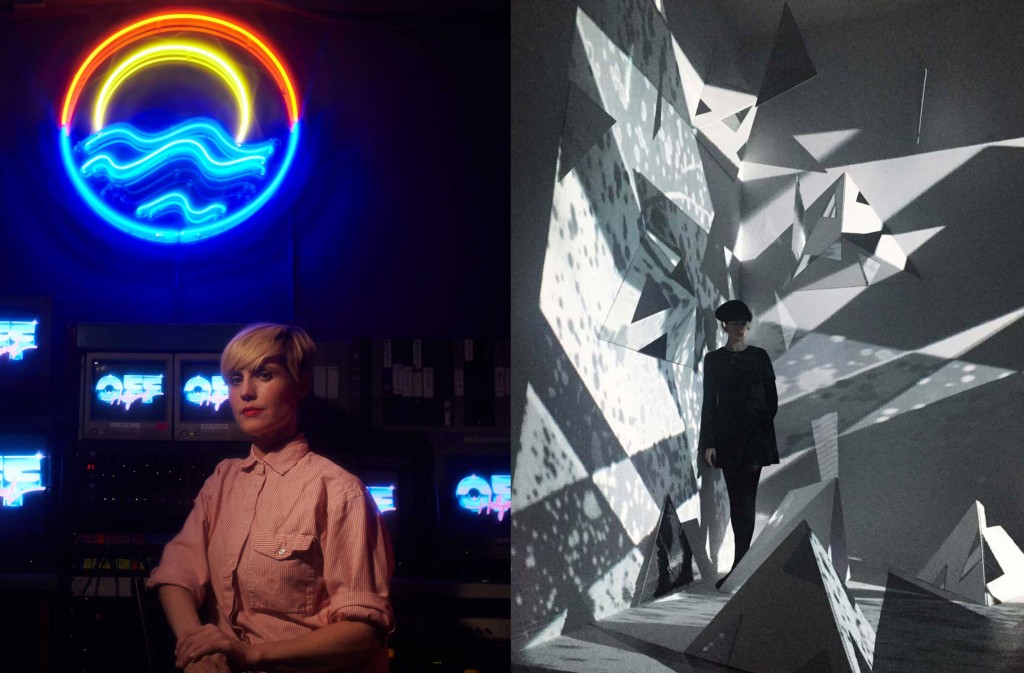 Jennifer Juniper Stratford at Telefantasy Studios, an analog media lab and mutant television studio devoted to the future exploration of media through obsolete communication technologies. Self-portrait. — Suzy Poling, Triadic Tower from solo show at Cult Exhibitions/Aimee Friberg, San Francisco, CA. 2016. Photo: MJ Bernier.