/////Solid States\\\\\
Concept:
The first immersive art experience from longtime collaborators Alex Pelly and Elaine Carey, Solid States emerged from the desire to combine experiments in interactive video and auditory phenomena in an intermedia, site-specific artwork.
In this examination of unyielding structure and malleability, Pelly and Carey will explore textures of metal hardware through a collection of sculptures. Pelly's video work will capture the form and movement of each element. The same materials will be used to create Carey's accompanying soundscapes. Each fixture will be installed in a different area of the gallery, forming an environment that alters depending on the viewer's location within the space, as they perceive a varying blend of light and sound.
To be filmed, recorded, and arranged on site at Coaxial, the show will open to the public for the first time on Friday, March 24th, followed by a live concert event on Saturday, March 25th that will be a joint PELLYVISION and Experimental Half-Hour broadcast. The show will culminate in a brunch and closing event on Sunday, March 26th.
Bios:
Alex Pelly is a filmmaker and video artist based in Los Angeles. Coming up through the creative community surrounding internet radio station DUBLAB, she continues to do live visuals for their events as well as host a monthly live-streamed audiovisual show called PELLYVISION.  From 2009-2014, she was a director and editor at The Masses, a collective of filmmakers founded by Matt Amato and Heath Ledger, where she directed various music videos and co-edited feature film, The Makings of You. She is currently immersed in video art that blends digital animation and analogue feedback, and is resident visualist for underground techno party, Perpetual Dawn.
Elaine Carey is a freelance production designer and prop maker for television and film by day, with clients including Tim & Eric's Abso Lutely Productions and Disney Interactive. By night, her creative medium is visceral and textural sound, live arrangements and improvisation. She has played internationally as a solo performer and collaborated with such prominent artists as Carla Bozulich, Xiu Xiu, and avant garde guitarist Ben Miller. Since 2013, as half of electroacoustic noise duo Telecaves, Carey has shared stages with distinguished contemporary experimental acts Gate, Noveller, White Out, Damion Romero, GX Jupitter-Larsen, Body/Head, and in 2016, took part in LAFMS-curated festival BOXstock.
Having begun their creative partnership in 2012, when Pelly commissioned Carey to design a set for a music video she directed for Daedelus and Frosty's band Adventure Time, they have since collaborated on an assortment of music videos and stage pieces. Their most recent artistic involvement is with noise act Telecaves, comprised of Carey and Juliette Amoroso, for which Pelly provides live video accompaniment, lending to the band's aesthetic distinction.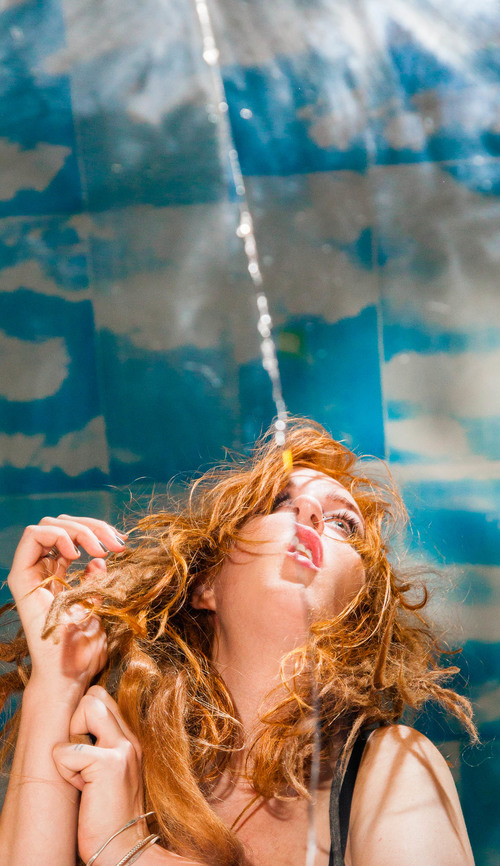 https://www.facebook.com/events/686474438144472/