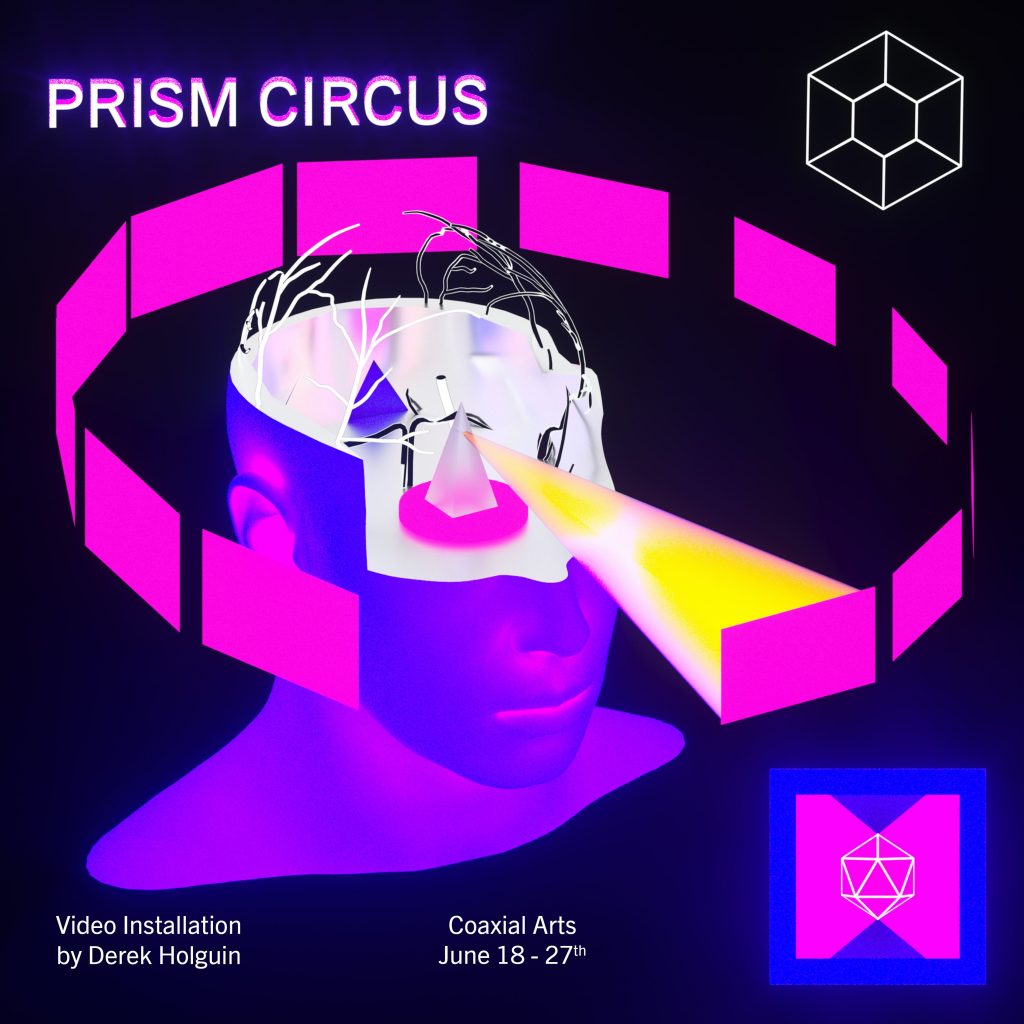 Derek Holguin – Prism Circus
June 18th – June 27th
Visiting Hours by appointment:
Sat. 19th, Sun. 20th, Fri. 25th, Sat. 26th
6pm – 8pm
OPENING Friday, 18th 4pm – 8pm
CLOSING Sunday, 27th 4pm – 8pm
LECTURE / Online Livestream Monday, 28th 7pm-8pm
Memory persists at all moments, electric experiences imprint the brain. To recall is to recreate from anew.
The mind reflects and refracts itself, orchestrating its actors to the relevancy of the observer.
These paths and patterns of recollection form circuits, illuminating the past and projecting the future.
Prism Circus is a video art installation by Derek Holguin, an environment of projected memory laps.
Observe to become the pattern, once more around the circus.
Derek Holguin is an interdisciplinary artist that works with light and sound to create interactive visual experiences and installations. He uses graphic design, digital animation, and video to create work that explores the realm of the unconscious mind by probing and stimulating the awareness of the viewer. Holguin's work can hypnotize, shock, and ease the audience into a state of subliminal sensual observation of light and sound.