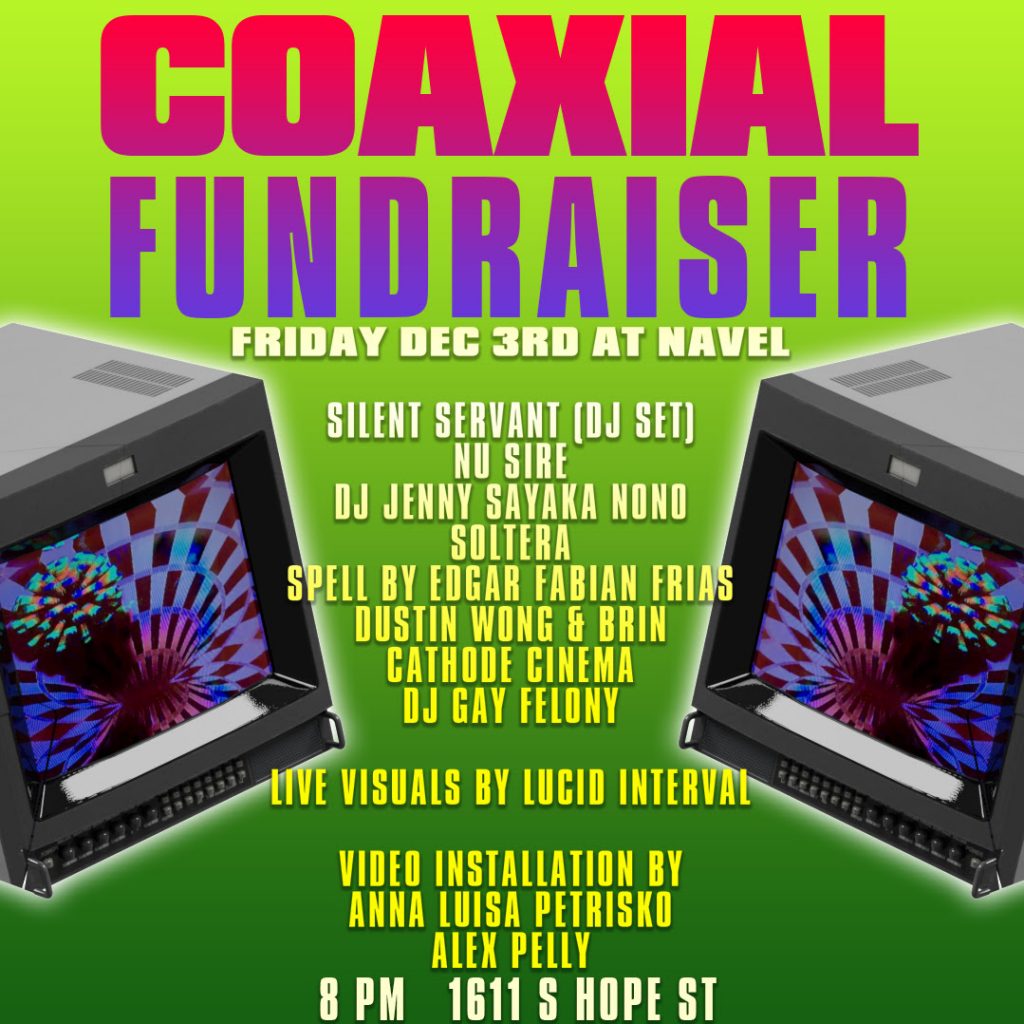 We're raising money to push Coaxial past the pandemic into 2022 and we NEED YOUR HELP!
Support us by becoming a member of Coaxial or attending our in-person fundraiser at 
NAVEL
Friday, December 3rd 8PM
Located at: 1611 S Hope St, Los Angeles, CA 90015
Our foundation's mission is to give a platform for under-represented artists' experimental performance, media, and interdisciplinary work, workshops, artist residences, lectures and everything in-between.
Here at Coaxial, we used to rely on ticket sales from live events to make rent. Now, we're surviving through artist grants and generous donations from people like YOU.
Our fundraising efforts goes directly into operating costs, support and honorariums for next year's programming. Throughout the crisis, we have continued to curate livestream shows, artist residencies and installations. This fiscal year we have hosted over 250 artists, giving them a much-needed outlet during the pandemic. In order to continue supporting the creative practices of Los Angeles' artists, we need to raise $10,000.