Join Coaxial, Become a Keyholder!
Coaxial Arts Foundation is looking for more artists to join our team by becoming a keyholder. We are an artist run organization that runs solely on volunteers. What that entitles is opening the space and running events such as video screenings, experimental music performances, multimedia events. etc. We schedule monthly meeting to talk about future programming and ways to improve the space. This is a labor of love. The perks of being part of Coaxial is using the space when its open in the calendar and being part of a collective that support one another. Ways that artists use the space is shooting videos, practicing music, photoshoots etc. We have busy months and slow months depending on our personal schedule to commit to events. Because we are volunteering our time to run Coaxial we unfortunately turn down more request than we would like to. You would fill in the gaps and help us keep the space open more days during the year. Our commitment to being accessible to the community of artists in Los Angeles is important. If you are interested and want to know more about it please email us at info@coaxialarts.org.
We have this questionnaire to fill out as well https://goo.gl/forms/EUdWzr8eeMKcbFB02
Coaxial Arts Foundation is a 501(c)3 nonprofit organization. If you still want to be involved but cant commit as much time as a keyholder we are also looking for interns to help minimize the load when running events. We can give school credit and can offer workshops on how to run a DIY event. The hope is you would eventually become a keyholder yourself.
Upcoming Events
High-Functioning Flesh (LA / Dais Records) MULTIPLE MAN (Australia/NYC / DKA Records) Dock Hellis (LA) Wet Receipts (LA / Members of Profligate) Amanda Siegel DJ Set Facebook Link: https://www.facebook.com/events/289252291588520/

Screenings and installations by: Jack Baker Victor Castaneda Heather Cavazos Matthew Chan Justin Corral Tirsa Delate Michelle Nunes Yana Sanina Amy Zapata Curated by Kate Parsons  MFA and MA students from CSU-Northridge explore the range…

tone death 04 featuring Supplement https://soundcloud.com/supplementusa Comrade(s) https://zoomlens.bandcamp.com/track/drowned HEXPRESSIONIST https://hexpressionist.bandcamp.com/ VIOLENCE™ https://soundcloud.com/vilentsiolence with visuals by Jeremy Stilgenbauer $10 for the venue and artists Facebook Event: https://www.facebook.com/events/1961126484130550/
News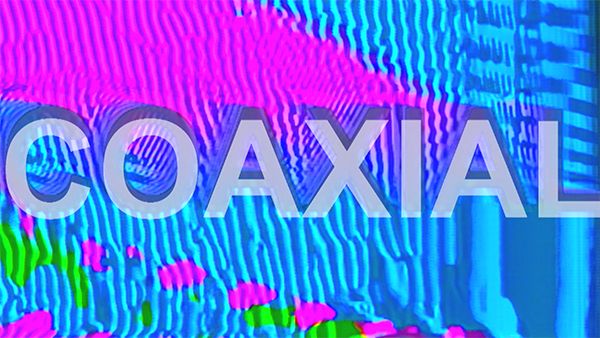 Coaxial Arts Foundation is looking for more artists to join our team by becoming a keyholder. We are an artist run organization that runs solely on volunteers. What that entitles is opening the space and running events such as video screenings, experimental music performances, multimedia events. etc. We schedule monthly