Suzy Poling "Infinity Stage" Residency

Coaxial Arts presents Suzy Poling's two month residency called "
INFINITY STAGE
". Her residency is divided into multiple events which include: a collaborative live taping with
Experimental Half-Hour
, an elaborate art installation/performance, two guest art video screenings, open studio, and a workshop.
Poling's vision for the residency at Coaxial Arts is to explore the relationship between a tangible/physical space and a digital/synthetic space. During the time of the residency, she intends to continue her explorations of with sound, performance art, sculptural relationships, geometry of a room, complex geometric reflective objects, light phenomenon, animation and video synthesis. The objective is to push the realms of video art, installation and performance in a live setting aurally and visually through hypnotic experimentation.
This program has been made possible by a grant from the
Mike

Kelley

Foundation for the Arts
.
Past Events
Facebook Event: https://www.facebook.com/events/845251998909791/ INFINITY STAGE: SMASHISM GROUP VIDEO SCREENING. CLOSING EVENT This is the closing event for Suzy Poling's residency "Infinity Stage". Her video art and light art installation called "Time Dilation Geometry" will be up…

This is a video screening of various artist's within Poling's video art community. Video works will be abstract, performative, satirical and narrative pieces. Artist list and live music performances TBA. Suzy Poling Biography Pod Blotz/Suzy Poling…
News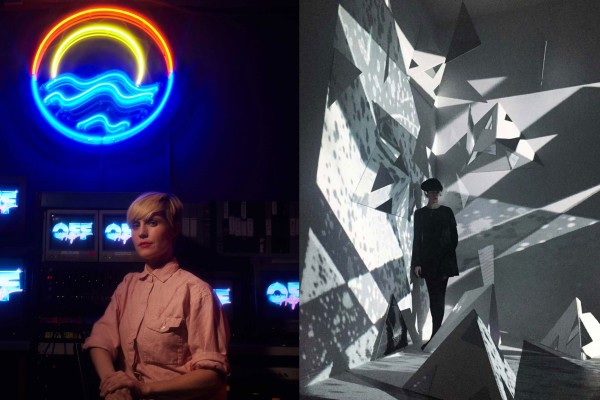 Coaxial Arts Foundation, a 501(c)3 non-profit media arts salon dedicated to experimental television and media art, is happy to announce we have been awarded a grant