Brian Butler: Equinox Apocalypse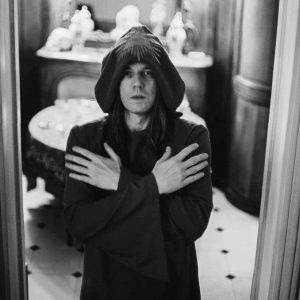 Brian Butler is a Los Angeles based artist, filmmaker and musician. His interests and practices with mysticism, with its often hidden meanings, function as the underlying narrative of his work. Films include Babalon Working, Night of Pan and Union of Opposites. Butler has executed a series of ritualistic performances internationally including The Bartzabel Working at L&M Gallery, The Babalon Working at the Museum of Contemporary Art in Los Angeles and the Choronzon Working at the Volcano Extravaganza on the island of Stromboli, Italy. In addition to his own practice, he is a frequent collaborator with Kenneth Anger in their performance project Technicolor Skull as well as numerous film and exhibition projects. As a musician, he has recorded and/or performed music with artists such as VON LMO and Rozz Williams (Christian Death).
Residency at Coaxial Arts begins Wednesday, March 20th
3 YEARS OF COAXIAL BOOK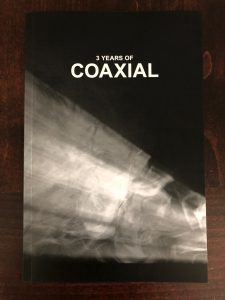 A book documenting the first three years of Coaxial is now available. With photos covering the gamut of residencies and performances. Over 50 full-color pages. With photos from Katie Stenberg, Eva Aguila, Dalton Blanco, Tony Ung, Estelle Srivijittakar, Suzy Poling, Jonnie Prey, Eric Zimmerman, and Sophia Nearhood. Book design and layout by Alex Mata.
Upcoming Events
To kick off Rust Worship and SOOT's April tour of California and the Southwest, the two will be joined by an esteemed crew of Los Angeles friends for an evening of heavy and vociferous noise…

Blind Date (NY) https://blinddatenyc.bandcamp.com/ https://www.youtube.com/watch?v=AETTjjBaj0o Kiran Arora (NY) http://idiopathicrecords.com http://oxen-label.com/releases/kiran-arora-the-good-times-are-over-for-good/ Anthracite https://soundcloud.com/heavypsych/anthracite-side-a-excerpt https://soundcloud.com/joydevivre/anthracite-la-buildings-excerptfrom-side-b Sissisters http://pissprayer.bandcamp.com https://soundcloud.com/sissisters Unsustainable Social Condition https://newforces.bandcamp.com/album/your-strife-means-nothing-to-me $7, 8pm doors. https://www.facebook.com/events/263828614566479/
News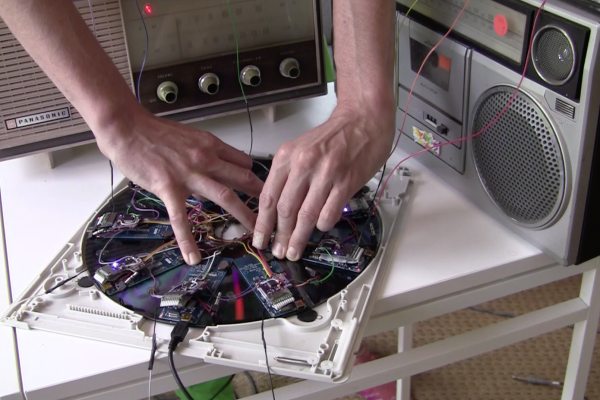 {almost} Free Radio Stations with Ed Bear Saturday, November 10th 12-5pm Surplus and broken electronics are made ubiquitous by a complex network of