Canceled – STATE TV by Brock Fansler
From Brock: Due to the passing of my grandpa and the funeral arrangements I will be canceling the event. I will be traveling to Indiana. Thank you to everyone who RSVP'd and I hope to reschedule the residency for a later date.
3 YEARS OF COAXIAL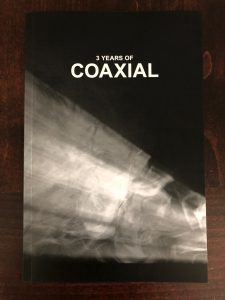 A book documenting the first three years of Coaxial is now available. With photos covering the gamut of residencies and performances. Over 50 full-color pages.
News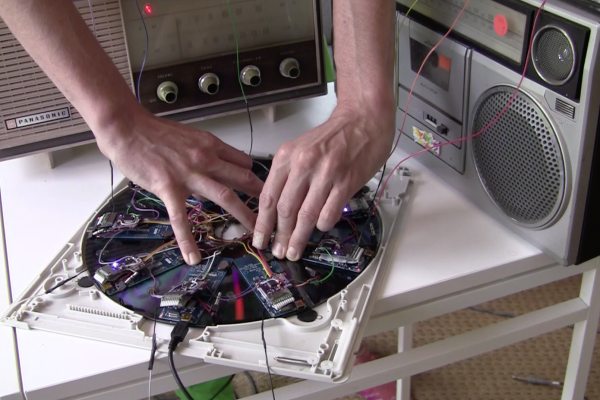 {almost} Free Radio Stations with Ed Bear Saturday, November 10th 12-5pm Surplus and broken electronics are made ubiquitous by a complex network of extractive, economic, and material systems that continue to have deadly ecological impacts. Both technical and